Attention Savvy Marketers! Now's your Chance To stuff your PayPal™ account and earn a massive 100% commission with every sale you refer!
Whenever your referred visitor upgrades to Master Resell Rights, you can earn $17 instantly, or $7 on the down-sell. This will go directly into your PayPal account and you won't have to do anything else!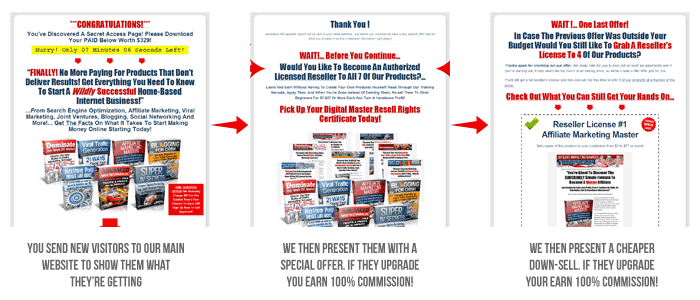 Why promote our site?
Simple. Because we're providing a free and valuable resource for anyone starting out online. There are similar products on the market right now which are charging for this information - yet we provide them completely free of charge!
As you've already seen from our special offer, your visitor can upgrade to Master Resell Rights which means they too can sell the products individually! This is a great starting point for anyone looking for sell their own products online! Help introduce others into the world of internet marketing and get paid for it!
What's in it for you?
Quite simply - money! Yes we know it's hard to get started online... finding the right product to promote, waiting for checks to arrive, going through a verification process, having to make a certain amount of sales before a payment release...
These are very off-putting however we're here to help you by eliminating all those startup problems and to make sure you get paid straight away as soon as you've made a sale!
With our upgrade package, you'll receive 100% commission as soon as your referred visitor upgrades. This is an instant $17 in your pocket, or $7 if they choose the 'budget' package.
How much money can I make?
How much you make is completely down to how much traffic you can refer. Let's go through some numbers here...
Make 1 sale per day and that's $510 per month! (30 days x $17)
Make 5 sales per day and that's $2550 per month! (5 sales per day x 30 days x $17)
Make 10 sales per day and that's $5100 per month! (10 sales per day x 30 days x $17)
These figures are very achievable with the right attitude and determination and could easily pay for your online (and offline) expenses!
It's fast, it's easy and it's so simple to do! If you have a PayPal account and a will to promote, then you'll be waking up to PayPal notication payments every day! Let's get you started!
Okay sounds good! What Now?
Here's what you need to do...
Step #1

- Sign up for a PayPal account

If you haven't already done so, get yourself a PayPal account now! It's completely free and once you've done it you can start collecting payments from day 1!
Step #2

- Enter your PayPal email

Simply replace PAYPAL@EMAIL.COM with your PayPal email address into the form below and click submit. This will embed your affiliate link into the copy and paste resources below!
Step #3

- Get your affiliate link

Your affiliate link will be the URL of this website followed by '?e=' and your PayPal email. Like this...

http://www.christbiz.com/download?e=PAYPAL@EMAIL.COM

You can test your link now by clicking it. It will open up a new window and you'll be able to see how your link is masked in the address bar. When you scroll to the bottom of the page you'll see your email ID so you know that it's working.
Step #4

- Promote your link

Now it's time to make money and promote your money link! We have emails, blog posts, articles, banners and much more to get you started. Paste a blog post on your blog, submit an article to the article directory, place a banner in your sidebar... make use of all our resources to spread your links far and wide across the web!

Tip! If you need traffic training please refer to our Trafftastic video course! This is a 10 hour intensive course dedicated to getting traffic and currently sells for $97 on the main page but you can get this at a huge discount as an affiliate!
Emails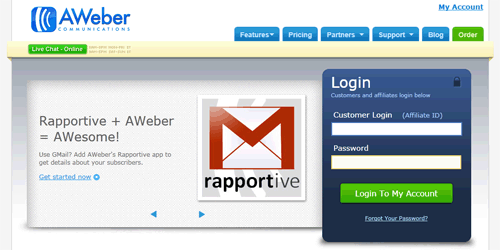 Email marketing is still the most effective form of generating traffic on demand and it all starts with building a list. If you have a subscriber list in the internet marketing niche, use the email below to send out a broadcast. Even if you don't, you can start building you list today and still add the follow-up Emails into your auto-responder to ensure you get as much exposure as possible! Please note that these Emails have been formatted to work with Aweber.
For more information on best cloud based email services for your business click here!
*TIME SENSITIVE OFFER* 7 Paid-For Internet Marketing Reports (download link inside...)
re: *TIME SENSITIVE OFFER* 7 Paid-For Internet Marketing Reports (download link inside...)
Lesson #2 - The Basic Truth About Success
Lesson #3 - The Easy Way To Find Money
Lesson #4 - Make You Money Whenever You Want Or Need It
Lesson #5 - The Best Kept Success Secret
Lesson #6 - Don't Bury This Knowledge!
Email And Forum Signatures

Signatures are simple yet highly effective. They get the message across and get people clicking and you can have then appended to any email or forum profile! If you're an active email marketer it's worth adding a signature to your settings so your affiliate link will be exposed with every promotional email you send out.
Forum Posts And Replies
Most forums allow you to add a signature to your profile. Use the signatures from the previous step and then start socializing and interacting in the forums. Most blogs also allow you to leave URL links in their comments. Below are some pre-written blog and forum comments for socializing to help get you started. Be original, add your own words to the comment and try help others out. It's not just the people within the post or thread you're helping but everyone who will look in that post in the future and you'll get more views to your signature that way!
List of 'make money' related forums!
Tip! You can type in 'make money' +forum to find many more forums to interactive in. You will also find many high ranking blogs that allow you to post comments - use this as an opportunity to provide interesting and comments whilst adding your affiliate link in the post.
Twitter Tweets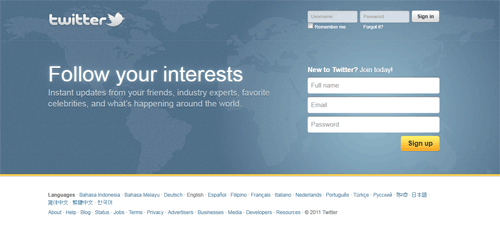 Twitter is a form of blogging on a micro scale (140 characters per message) and is becoming ever more popular and is a great way of getting free traffic. If you haven't already got an account with Twitter you can sign up here - it's free! Then after logging in, simply click any of the Tweet messages below and they'll be automatically added to your account.
Social Bookmarks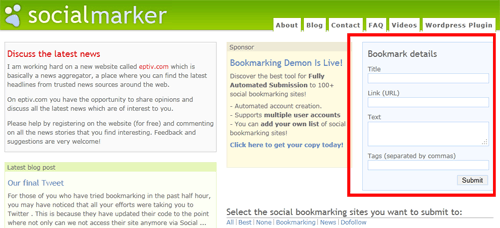 Social bookmarking is a powerful tool to get your affiliate links exposed however going through all of those social bookmarking sites is very time-consuming and downloading all the toolbars is madness. That's where SocialMarker comes in, the free service designed to reduce the time and effort needed to socially bookmark a website. It can help you spread a link on 50 of the best social bookmarking sites in under 15 minutes!
To start submitting your affiliate links to over 15 sites automatically, simply use the pre-filled Bookmark details below and copy them to SocialMarker.
Tip! Be original! It's worth customizing or adding your own title and description so that the same bookmarks are not being sent by different people. It is recommended that you boomark your cloaked affiliate link, your social sites, submitted articles and even pages within your website or blog!
Articles And Blog Posts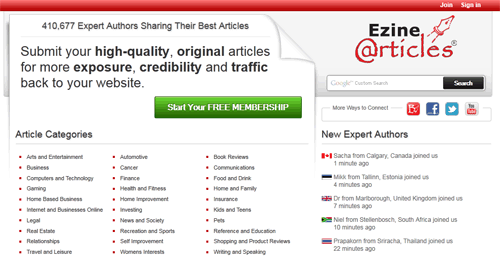 Articles are a great way for building links back to your site. It works by submitting free article content to networks, who then in turn share your content with other webmasters so they can copy and paste it to their website.
With each article you submit you're allowed to provide an author biography. This is your chance to leave a strong call-to-action so anyone reading your article is included to check out your link (cloaked affiliate link).
For great long term results, you should write your own unique article content or hire someone on sites like Elance to do it for you. To get started simply select an article below and submit it to one or several article directories.
The REAL TRUTH About Gurus
The TOP All Time Traffic Scams - Traffic Exchanges
Ad Swaps, Solo Ads and Mailing Lists... BEWARE!
Blast It Ads, FFA's And Your Ad to Millions
Free Viral Traffic Scams
Traffic Getting Software
Guaranteed Traffic?
The Path to REAL Workable Traffic
Proven Blueprint - Making Money Online
Here's a list of high ranking articles...
Here's a list of high ranking social networks...
Banners
Banners are most typically effective next to written text and articles and can be added as a sidebar widget on your blog! You'll also get high click-throughs when placed on thank-you pages, download pages and anywhere else in a sequence of events. Try to avoid placing too many banners on one page as it will distract and put off your visitors.
Link to our site every time you have any related content.
If for example you're selling a low-priced course $10 on the WSO, add a banner to your download page and treat is as a 'bonus' for your customers.
If for example you're giving away a free report on how to get traffic with Twitter, Social Bookmarking, Articles, etc. (just Google 'traffic plr') you can add a link at the footer of every page to Trafftastic through your affiliate link. Your link will say something like... 'FREE Video Reveals 24 Hour Traffic Plan... http://www...'
You can also use this technique to add a bonus section to your free or paid report. Add a 'bonus' advertisement just after the front page or after the disclaimer, and add another at the end of your report and link to your affiliate link!
Create a sales letter for your paid report and then offer Master Resell Rights to it! Get resellers spreading your affiliate link for you! Want to take it a step further?... Offer branding rights so they can customize some of the links and pages inside your product (except your affiliate link).
Do you already own a membership site?... Then add a graphic to your login and logout pages! You can make money just placing a banner and completely forgetting about it!
Do you already have a squeeze page where you're collecting new leads every day?... Then add a graphic to your thank you page or confirmation page! Your new subscribers are ACTIVE and have just filled in their details - they're most certainly going to click an attractive banner!
Thank you in advance for your effort in promoting this offer!
We seriously look forward to sending payments to your PayPal account!